Click to see symposium program.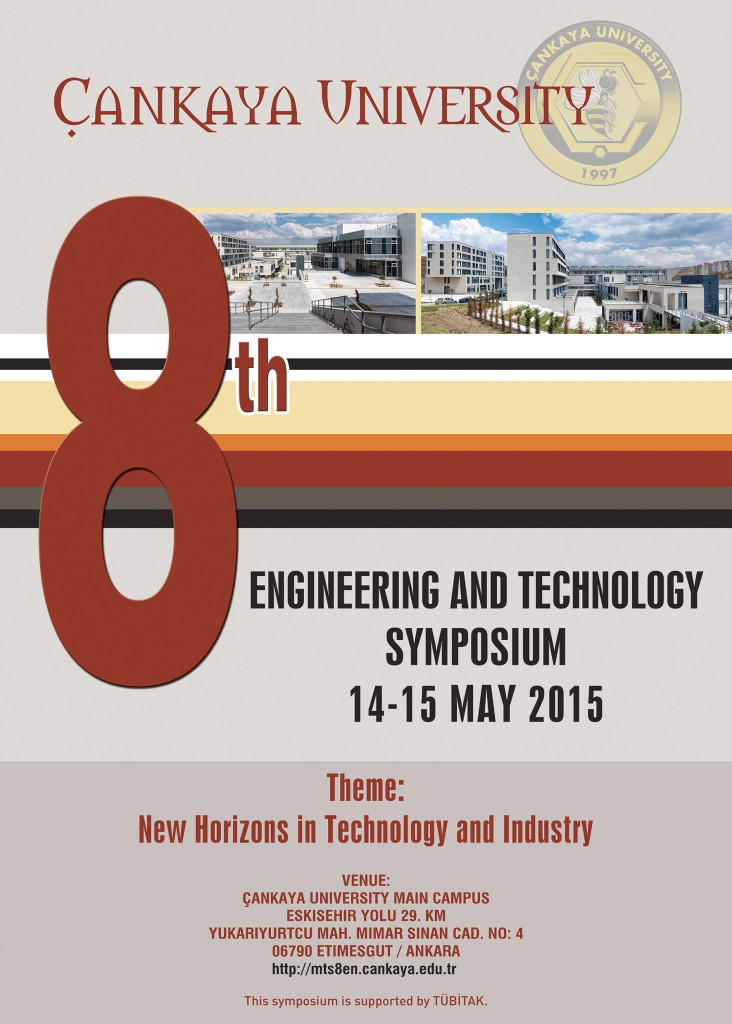 ---
Participants who wish to present a paper at the Symposium in one of the subject areas listed should submit their work in the format announced on the Symposium web page (mts8en.cankaya.edu.tr) within not more than 6 pages before March 2, 2015.
---
Registeration fee will be transferred to the accounts given below. As the description "MTS-8 Registration Fee" and the Paper Number must be written.
Full Participant : 150 TL
Students : 75 TL
Account Name : Çankaya Üniversitesi
Vakıfbank – Meşrutiyet Branch
Turkish Lira IBAN
TR240001500158001007983740
USD – IBAN
TR050001500158048000181550